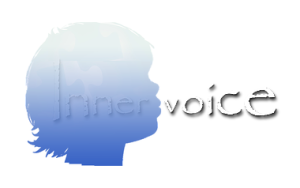 What is the Inner Voice App?
The Inner Voice App is an award-winning augmentative communication app.
You'll be able to watch your pictures, line drawings, or toys come to life, as they speak in a variety of voices and show you how to talk, using video self-modelling.
This app works as a powerful communication app or as an entertaining app for kids.
Overview
The Inner Voice App has some great features:
Unique 3D technology. This is pretty impressive.

SLP-designed. Designed by renowned Speech and Language Pathologists.
Self-portrait animation. Synchronized mouth movements. You can record a message for the avatar or use the text-to-speech option. The app offers male & female voices with pitch control.
Over 1,000 symbols organized into categories such as animals, verbs, descriptive words, fruits, drinks, insects, etc. Search symbols via category or search by name.
Standard pre-programmed vocabulary sets plus the ability to customize and add buttons and folders.
Check out this video trailer of the Inner Voice app:
How does the Inner Voice App work?
There are pre-set photos in the app to choose from if you don't want to upload your own photos.
With built in audio, the child can click on buttons (similar to other augmentative communication apps) to say things like:
I want food
I want help
I feel…
All done
What I Like About InnerVoice
Great for Non-Verbal Kids. You can take a photograph of your child, add it to the app, and have your child watch him or herself talk through the app!
Makes communication fun. Great for kids who need extra motivation to communicate. Unlike most communication apps that use pictures, this app uses animation and videos in speech-generation.
Great for parents &  SLPs. Works great for initiating joint attention with kids.
Customizable. You can program the avatar to say whatever you'd like.
The Verdict:
I've used this app in a one-on-one and group setting with kids of all abilities on the spectrum.
The portrait animation adds a great dimension to augmentative communication aspect of this app. Kids seem to love it!
Device
iPhone or iPad
Want to give Inner Voice a try?
Price: $19.99
You can download the Inner Voice app from iTunes here
or check out the Inner Voice website.
---
This review was part of our Kickstarter campaign reward. InnerVoice is one of our Silver Backers.
Review by
Catherine Pascuas
Host of The Autism Show Podcast