The Autism Show Podcast

The Autism Show Podcast is a weekly interview audio show for people who care about autism. Guests on the show include autism advocates, educators, professionals, and people on the autism spectrum.
The Autism Show reaches thousands of families and educators in 80+ countries.
Subscribe to the podcast on iTunes or Stitcher Radio
Listen to the first episode of the podcast

here
Announcer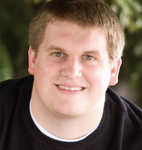 Jonathan Murphy is an actor and voice over artist based in the San Francisco Bay Area.
Jonathan has Aspergers Syndrome and he is part of the creative team at Geek Club Books where he uses his talents to share his real life experiences with kids on the spectrum through mobile children's story apps, autism education and positive autism advocacy.
Check out Jonathan's work at jonincharacter.com and geekclubbooks.com
Producer & Host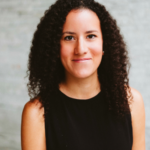 Catherine Pascuas is a writer and autism advocate. She's the author of The Autism Activities Handbook.
As the producer and host of The Autism Show Podcast, Catherine has interviewed autism experts and changemakers including Temple Grandin, Areva Martin, Tania Marshall and more.
Catherine lives in Vancouver and has a family member on the autism spectrum.