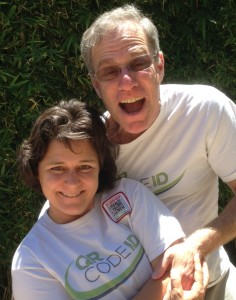 Are you concerned about your child wandering away?
It's no question that wandering in the autism community is a big concern.
Bruce & Erin were concerned about their son wandering so in this episode we hear about their solutions to this issue with If I Need Help.
Bruce and Erin Wilson live in Southern California with their 2 kids. Their 12 year old son Jay has Autism and because he was lost in the past, they have started a charity called If I Need Help, to provide wearable ID and emergency information when a loved one wanders off.
Listen to the episode below
(00:21:10)

Podcast: Play in new window | Download | Embed
Lessons Learned:
Wandering in the autism community is very serious. Over half of children that have autism have wandered from safe places. Unfortunately, some of them are never seen again. Avonte Oquendo just brings home the seriousness of this issue.
This interview is most helpful for children who may wander and/or children who may be moderate to non-verbal on the autism spectrum.
Inspiration:
 A Park Ranger used the QR Code ID to help a lost girl back to her family's campsite!  Listen to this story…
Autism Resource:
Autism Brainstorm: An interactive online community celebrating the abilities of everyone

on

and around the autism spectrum. Check out their active Google + Community.
Interview Links:
If I Need Help: Help for loved ones who may wander! Web ID and info for people who may be disoriented/lost when alone/away from care providers.