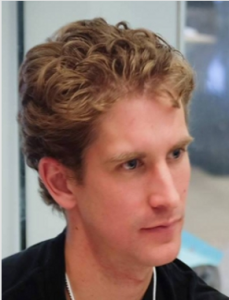 Robin Zander is a personal trainer for special needs children. He founded Move Autism to bring simple, practical tools into the hands of families around the world. Through a combination of his background in psychology, experience working with children and athletes, and training in the Anat Baniel Method and a loving, accepting attitude, he has developed Move Autism to bring these tools to those who need them.
Listen to the Episode below
(00:38:24)

Podcast: Play in new window | Download | Embed
Robin's Story:
Robin began working with children on the Autism spectrum after training in the Anat Baniel Method.
Listen to this episode of The Autism Show to hear more about Robin's journey to start Move Autism.
Inspiration:
Listen to the episode above to hear about Robin's inspiration for his work with movement and behavior.
Autism Resources:
Anat Baniel Method: Learn more about the Anat Baniel Method that Robin mentions in this episode.
Interview Links:
Move Autism: Learn more about Robin's work through his Move Autism Website.
Send an email to robin [at] moveautism.com to get a free copy of Robin's upcoming ebook.