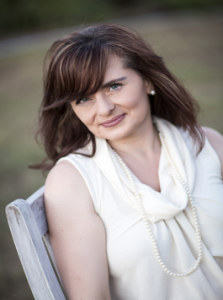 Tania Marshall is a best selling author and has worked in the field of child development, child and family psychology for 20 years.
Tania had worked in a variety of roles, including private practice, the private special-needs school environment, and the children's out-patient environment.
She is the author of I am AspienGirl & AspienWoman, a best selling book on the Autistic female profile. She currently divides her time between private practice, writing and research.
Listen to the Episode below
(00:16:44)

Podcast: Play in new window | Download | Embed
Tania's Story:
After the success Tania had with her first book "I am AspienGirl", she started working on her new book "I am AspienWoman" which is about the lost generations of women who are undiagnosed, or receive a diagnosis later in life.
Hear more about Tania's new book in this episode of The Autism Show Podcast.
We discuss:
What was behind the idea to write "I am AspienWoman".
How "I am AspienWoman" is helping women on the spectrum.
Why more and more women are considering getting a diagnosis later in life.
What is Synesthesia and a great resource to learn more.
Interview Links:
---