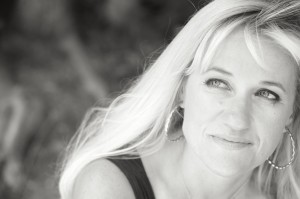 This week's show is all about an autism mom memoir. LeeAndra is the author of memoir Make A Wish For Me: A Family's Recovery From Autism. LeeAndra attributes early intervention, tireless advocacy and letting go of "normal" as key factors in her son Ryan's recovery in autism.
When Ryan is diagnosed with autism at the age of two, LeeAndra and her family are forced to live with a disability that is stigmatized and largely misunderstood by society. Throughout her journey with Ryan, LeeAndra learns that being "normal" is not nearly as important as providing her child with a life of love and acceptance.
Today, Ryan Chergey is in the sixth grade. LeeAndra is currently writing a book on autism in the teens years.
Listen to the Episode below
(00:16:29)

Podcast: Play in new window | Download | Embed
LeeAndra's Autism Mom Memoir:
LeeAndra had a dreams of becoming a writer. When she finally decided that it was time to start writing, she sat down to write a book about her mother who she lost to cancer when she was young. But when LeeAndra started writing the first few pages, the topic of her book changed. These few pages are now the first chapter of Make A Wish For Me: A Family's Recovery From Autism.
LeeAndra realized that she had to write this book, with an aspiration to give hope to families living with autism. Hear more about LeeAndra's journey on this episode of The Autism Show Podcast.
We discuss:
Make A Wish For Me: A Family's Recovery From Autism, and how this book helps families on the spectrum.
Recovery from the devastation of the diagnosis.
Being isolated as an autism mom and trying to fit in.
A great autism mom memoir for understanding autism.
Interview Links:
---