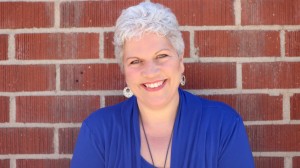 When Shannon Penrod's son was diagnosed with Autism at 2 ½, getting him help became her top priority.  10 years later he is a successful junior high student, and Shannon helps other families get resources they need as the host of Autism Live and through her work with ACT Today!
Listen to the Episode below
(00:22:34)

Podcast: Play in new window | Download | Embed
Shannon's Story:
Shannon is a very proud autism parent with a son who was diagnosed ten years ago. As she searched for information ten years ago, she didn't find a lot of resources, so Shannon and her husband made a pledge that they were going to do everything that they could for their son.
Hear more about Shannon's inspiring journey on this episode of The Autism Show Podcast.
We discuss:
How Autism Live is helping parents with kids on the spectrum.
Shannon's podcast Everyday Autism Miracles and her work with Autism Live.
Advice for parents, who may have a teenage child on the spectrum.
Many resources for parents and teachers.
Interview Links:
---