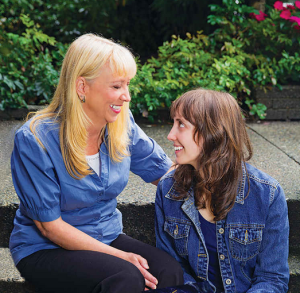 Janet Walmsley's daughter Jenny, diagnosed with Autism, faced many challenges on the way to reaching her dream of becoming a professional animator and published author.
This heartfelt story relays the importance of perseverance, courage and strength between a mother-daughter bond as their journeys' intertwine—revealing a mother who was her daughter's rock right from the beginning and did everything in her power to help her daughter see the light at the end of a dark tunnel.
Listen to the Episode below
(00:18:03)

Podcast: Play in new window | Download | Embed
Janet and Jenny's Story:
Janet couldn't reconcile with what Jenny's pediatrician said when she got her diagnosis. She promised that she would help Jenny become more. This was a great inspiration for Janet's book, The Autistic Author and Animator: A mother's view of a daughter's triumph. Hear more about this family's inspiring journey on this episode of The Autism Show Podcast.
We discuss:
What led Janet to write The Autistic Author and Animator book.
Jenny's story, and Jenny's novel, the first of a trilogy.
Great tips about employment for adults on the spectrum.
Resources for parents and educators.
Interview Links:
---