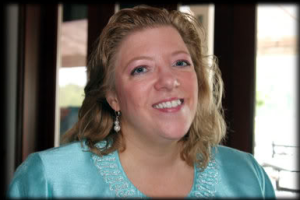 Kathy Kelly is the mother of a 17 year old with autism. She is also the host of an unofficial Disney Travel podcast for people with a variety of special needs and disabilities, including Autism.
She is currently writing the first-ever travel guide for families with autism who are planning a Walt Disney World vacation.
Listen to the Episode below
(00:31:51)
Podcast: Play in new window | Download | Embed
Kathy's Story:
After travelling several times with her autistic son to the Walt Disney World parks, Kathy Kelly was inspired to help other special needs families travelling or visiting the park – so she decided to start a blog and then a podcast called Special Mouse. Now, she's writing it all down in a book.
Hear more about Kathy's inspiration to write Walt Disney World with Autism: A Special Needs Guide on this episode of The Autism Show Podcast.
Interview Links:
—-
Do you hope to help your child on the autism spectrum connect more deeply with peers and family, communicate with greater depth and gain the skills s/he needs to live a confident and independent life?
The host of The Autism Show, Catherine, will help to empower you with the tools you need to inspire growth in your children. Specific goals and customized strategies are made for your child and family.
Visit the services page to sign up for your FREE consultation.