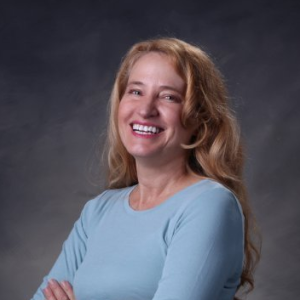 Lois Brady, M.A., CCC-SLP, is passionate about working with the special needs community. She found her calling while in high school, when she spent her summer breaks volunteering in camp programs for children with special needs. Lois has over two decades of experience working as a Speech Language Pathologist specializing in autism spectrum disorders. She has earned a Master's degree in Speech-Language Pathology, Certificate in Assistive Technology, Certificate in Computer Based Intervention, and has completed an animal-assisted therapy program.
Lois coauthored the book "Speech in Action," featuring approaches that combine occupational therapy, adaptive physical education, and speech-language pathology, and is currently conducting research in communication disorders and developing products (apps) to enhance communication and language.
Listen to the Episode below
(00:17:55)
Podcast: Play in new window | Download | Embed
Lois' Story:
Lois helps parents and educators find the best apps to motivate and enhance learning. She also has her own app called Inner Voice that is helping children on the autism spectrum around the world.
Hear more on this episode of The Autism Show.
Interview Links:
Lois recommends the Autism Brainstorm google + community. Hear from Autism experts on live Google Hangouts.
Learn more about Lois' work and Apps For Autism on her website.
—-
Do you hope to help your child on the autism spectrum connect more deeply with peers and family, communicate with greater depth and gain the skills s/he needs to live a confident and independent life?
The host of The Autism Show, Catherine, will help to empower you with the tools you need to inspire growth in your children. Specific goals and customized strategies are made for your child and family.
Visit the services page to sign up for your FREE consultation.