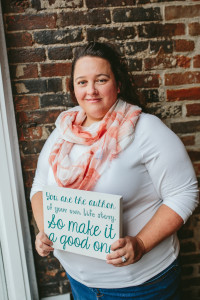 Shelli Allen is the mother of two children with autism. She's the author of Steps, Forming a Disability
Ministry and a contributing author in Stars In Her Eye, Navigating the Maze of childhood autism. Shelli recently founded a Nonprofit called Steps Care which provides training, support, and resources to religious/faith based organizations that are seeking to provide a more inclusive environment to families living with special needs.
Shelli is a volunteer parent mentor to other families faced with a new diagnosis of autism. and she
speaks all over the US about autism and the development of special needs ministries.
Listen to the Episode below
(00:14:47)

Podcast: Play in new window | Download | Embed
Shelli's Story:
Shelli grew up going to church and she wanted her children to enjoy this family tradition. With children on the autism spectrum, Shelli's family struggled going to church, and over the years she found out that a lot of families living with special needs have difficulties being accepted in church.
Shelli decided that she wanted to help religious and faith based organizations be a better place for families on the spectrum. Hear more about Shelli's journey in this episode of The Autism Show Podcast.
We discuss:
Challenges that families face when taking their special needs kids to religious/faith-based services.
How Steps Care is helping religious organizations become a more accepting environment for families living with special needs.
Great tips for organizations wanting to start a special needs ministry.
Resources for parents and educators.
Interview Links:
---
About Marija Nedanova