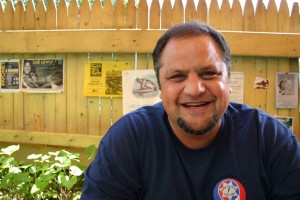 Steve Silberman has covered science and cultural affairs for WIRED and other national magazines for more than twenty years.
His writing has appeared in The New Yorker,TIME, Nature, and Salon. He lives in San Francisco.
Listen to the Episode below
(00:34:40)

Podcast: Play in new window | Download | Embed
Steve's Story:
Steve became interested in autism after meeting a few people in Silicon Valley who had children on the autism spectrum.
He spent 5 years researching the material for his new book, NeuroTribes: The Legacy of Autism and the Future of Neurodiversity.
Hear more from Steve Silberman about his new book, NeuroTribes, on this episode of The Autism Show Podcast.
We discuss:
How Steve first became interested in Autism.
The most surprising thing Steve found out through his research about the history of autism.
Why it took Steve longer to complete the book than expected.
Heartwarming stories about a certain person mentioned in the book.
The next autism book you should have on your reading list.
Interview Links:
Steve Silberman's TED talk from TED2015
---