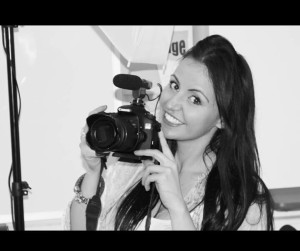 Olley Edwards is a British campaigner for Autistic girls and women. She's a published author, public speaker and a Film director.
Her latest Autism documentary is in the Cannes short film corner this month.
She has 2 Autistic daughters ages 13 and 7. Olley is also Aspergers herself and works to end stigma and raise acceptance for the future of Autistic girls.
Listen to the Episode below
(00:19:04)
Podcast: Play in new window | Download | Embed
Olley's Story:
What is it really like to grow up as a young woman with Asperger Syndrome? Olley Edwards, a UK born actress, model and mother to three.
Listen to this episode of The Autism Show Podcast to hear more about Olley's journey.
We discuss:
How Olley found out she had Aspergers herself.
Why Olley's mission is erasing stigma for girls and women on the autism spectrum.
Why she doesn't believe in leaving a trust fund for her kids.
How Olley is spreading not only awareness but also autism acceptance through film making.
Olley also shares her new film, Epidemic of Knowledge which shows the process of diagnosis.
Interview Links:
Thinking Person's Guide to Autism Website: Olley's recommended website is described as "the resource we wish we'd had when autism first became part of our lives: a one-stop source for carefully curated, evidence-based information from autism parents, autistics, and autism professionals." Oh, they have a book too:
---
Do you hope to help your child on the autism spectrum connect more deeply with peers and family, communicate with greater depth and gain the skills s/he needs to live a confident and independent life?
The host of The Autism Show, Catherine, will help to empower you with the tools you need to inspire growth in your children. Specific goals and customized strategies are made for your child and family.
Visit the services page to sign up for your FREE consultation.