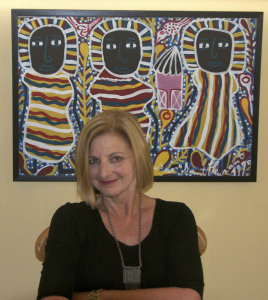 Dr. Pamela Wolfberg is a professor at the the San Francisco State University in Autism Spectrum Studies.
She has done amazing work for social inclusion for kids on the Autism spectrum with Integrated Play Groups.
Listen to the Episode below
(00:22:52)

Podcast: Play in new window | Download | Embed
Pamela's Story:
Pamela got the idea to start the Integrated Play Groups model in her sleep.
Pamela and her research partners took the Integrated Play Groups into many schools and communities and formed the Autism Institute on Peer Socialization and Play – a collective of independent professionals to foster the human right for kids with autism to be social included in the culture of play with peers.
Inspiration:
Listen to the episode above to hear about Pamela's inspiration for her work with socialization.
Autism Resources:
Interview Links:
Pamela's Website: Learn more about Pamela's work through her San Francisco State University Website.