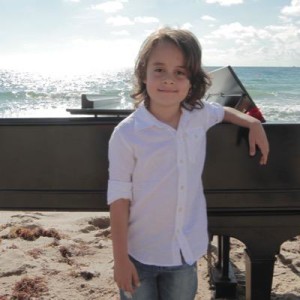 Jacob Velazquez is an 8 year old gifted pianist with autism. He has performed on Good Morning America, The View, CNN & more.
He was recently invited by Taylor Swift to meet her on tour after playing a medley for her and posting on Youtube.
Jacob has already recorded his first album and dreams of becoming a music producer one day.
Listen to the Episode below
(00:21:33)

Podcast: Play in new window | Download | Embed
Jacob's Story:
Jacob started playing on his father's piano when he was three and a half years old. One day his father heard him playing a song he hadn't taught him. That's when Jacob's parents realized that their son had a very unique and special talent.
After starting piano lessons at age 4, Jacob recorded his first album when he was 6 years old.
Hear more about Jacob's inspiring journey in this episode of The Autism Show Podcast.
We discuss:
Jacob's childhood before he was diagnosed.
Focusing on abilities instead of focusing on the diagnosis.
A day in the life of a child piano prodigy
plus, you'll hear one of Jacob's recorded songs
Interview Links: