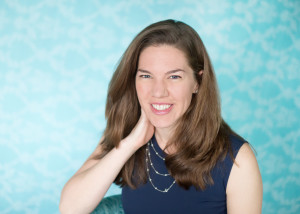 We're talking about prodigies and savants with autism on this show. KIMBERLY STEPHENS is a freelance journalist. She has coauthored academic papers on child prodigies and is a member of the D.C. Science Writers Association.
She is a graduate of Princeton University and Harvard Law School.
With Dr. Joanne Ruthsatz, professor of psychology at The Ohio State University, she is author of THE PRODIGY'S COUSIN: The Family Link Between Autism and Extraordinary Talent, which goes on sale March 1.
Listen to the Episode below
(00:14:33)

Podcast: Play in new window | Download | Embed
Learn about Prodigies, Savants, Autism and more:
The message that Kimberly wanted to get across in writing The Prodigy's Cousin.
How genes connect autism with prodigy.
Stories and profiles in the book.
What surprised Kimberly the most, while she was writing this book.
What The Prodigy's Cousin book means for the autism community.
Interview Links:
---