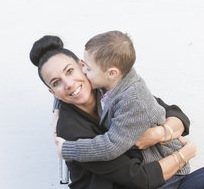 Shana is the mother of a seven year old son with autism. She is also the co-founder of Quintessential Autism Consulting, a business committed to working with and mentoring families throughout the diagnosis process.
Since its launch earlier this year, her business has grown to include workshops, training seminars for those working in the autistic community, small and customized social strategy classes for children with ASD.
She believes in educating families and those working within the community so that they may empower these children to realize their potential.
Listen to the Episode below
(00:25:47)

Podcast: Play in new window | Download | Embed
Shana's Story:
As a mother whose son was diagnosed with autism, Shana wasn't satisfied with the offered direction in which her son's life was supposed to go. She started researching programs trying to find a good model which would help her son.
Hear more about Shana's journey to becoming a vocal advocate for autism and parents.
We discuss:
Feelings after your child is diagnosed with autism.
How Shana became inspired to create Quintessential Autism Consulting (QAutism).
How Q Autism is helping parents and kids on the spectrum.
Interview Links:
Back Our Kickstarter Campaign!